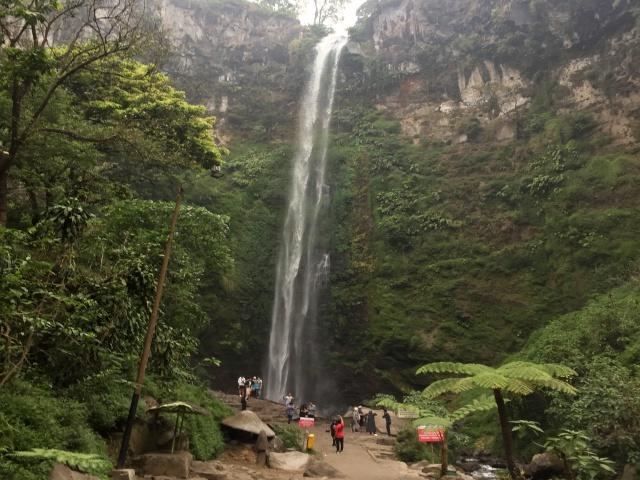 Coban Rondo waterfall is about 84 meters in height and is located at an altitude of 1,135 meters above sea level. The source of the water comes from Cemoro Dudo, which is on the slopes of Mount Kawi with water discharge 150 liters per second in the rainy season and 90 liters per second when dry season. Rainfall average of 1.721 mm/year, with the wet month in November to March and the dry season from April to October with an average temperature of 22° Celsius.
Coban Rondo waterfall is located in ​​Perum Perhutani KPH Malang, part of Forest Management Unit Forest and Resort Police of South Pujon. Before becoming Coban Rondo, on which there are twin waterfalls called Coban Manten. The waterfall coalesces into Coban Dudo. It is the uniqueness that Dudo Coban flows down into the Cobanrondo waterfall.
The water resources of the three waterfalls are located in the Kepunden region, a tree with fewer plains one is above the Coban Manten. If the visitor wants to see it, they have to be careful and need extra energy, little slippery roads but fun, it is about 3 kilometers.