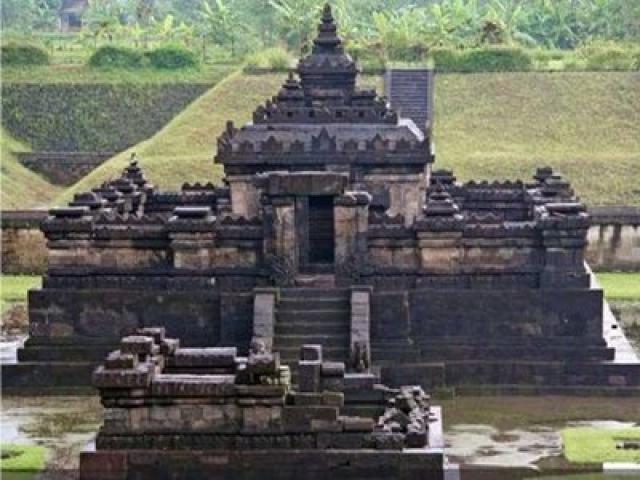 Sambisari temple located in Sambisari village, Purwomartani, Kalasan District, Sleman, Yogyakarta. The Sambisari Temple was an homage to Shiva and this Hindu temple has been built in the early 9th century AD by Rakai Garung, king of Mataram kingdom.
Sambisari temple was discovered accidentally by a farmer who was digging in the fields and feel the spade struck a hard object. Once excavated and observed, it was stone decorated with carvings. Based on these reports, Yogyakarta Archaeological Centre conducted research and excavation. Based on the results of the 1966 study determined, that these lands are ruins of the temple were buried by heaps of sand and rock spewed by Mount Merapi in the year 1906. Reconstruction and restoration of the temple were completed in 1987.
This temple is located about 6.5 meters below ground level, so the temple would not be visible from distance. Supposedly, the surface area around Sambisari temple is not higher than the land where Sambisari is, but sand and stones carried by the eruption of Mount Merapi in the year 1006 and it has been dumped. Consequently, Sambisari participates in burial and becomes lower than the surrounding ground level. High main temple reaches 7.5 meters, it stands on the shelf that housed a square base measuring 13.65 square meters with a height of about 2 meters and the body of the temple square area of ​​5 square meters.