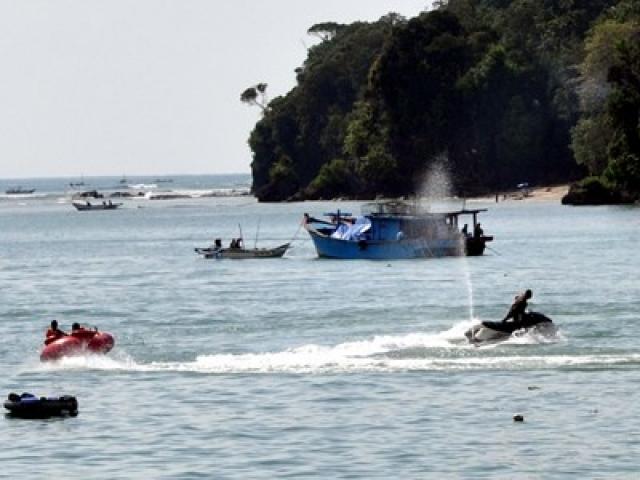 Pangandaran is one of the tourist attractions in Ciamis and it is the belle of the beach in West Java. Located in Pananjung village, 92 kilometers from Ciamis town and there is a very adequate road to Pangandaran beach as well.
Pangadaran beach has a variety of features, which can see the sunrise and sunset from the same place. Type a sloping beach, crystal clear water and the distance between the ups and downs tend to be the same, so it is allowing people to swim safely. White sand beach and wide, where the visitor can see the coral reefs and ornamental fish quite clearly. On the white sand coastline, visitors can dive as well. The visitor will enjoy and get the safety level maintained by Balawisata's rescue team and they have adequate security equipment. Every moment is always operating around the coast, especially the southern coast, to guard against the possibility of a visitor who drowned.
There is a nature reserve covering an area of ​​530 hectares that have some natural caves, it was hundreds or thousands of years old. There is also a Dutch cave, as a hiding place when it came under fire from Allied forces. It is a natural cave with beautiful stalactite rocks and granite hanging on the wall and ceiling. Granitic rocks were highlighted with a flashlight when it issues beautiful light. There are 4 caves available here:
Lanang Cave: there is help precipitate shaped like male genitalia.
Rengganis Cave: there is spring water and fresh to be a goddess supposedly formerly Rengganis shower when the century of Sundanese kingdom center in Ciawi district. Those who bathe or wash their face will soon get a mate.
Miring Cave: if entered into the cave, should lean as far as 30 meters, and if not then it will not get through.
Sumur Mudal Cave: there are sources of water dripping and when collected water then it will full of water spilled.
The visitor can perform activities such as fishing, swimming, yachting, roving on bicycles, banana boat, jet ski, and many more.