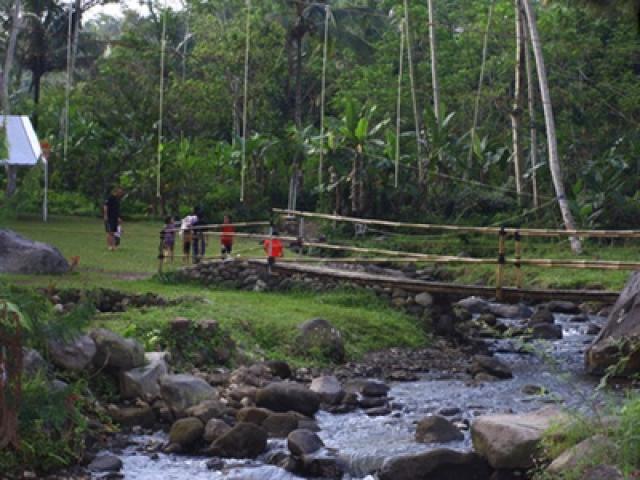 Sambi village located in Pakembinangun, Sleman and it is about 19 kilometres from Yogyakarta. Sambi village has variety of potential attractions to be visited by tourists. Sambi villages are quite close to Merapi volcano, presenting very beautiful natural scenery to be enjoyed, give freshness, tranquility of heart, natural scenery and shade trees as well as clarity of the water and custom homes of Joglo. Simon and Limasan joglo with large yard and it can be used for activity, while enjoying the cool air and natural atmosphere from Yogyakarta's country side.
The beauty and splendar of volcano are seen clearly in fine weather, especially in the morning or at night when activity increases, interest fireworks from incandescent lava coupled with sound of nocturnal animals such as crickets, frogs or birds. It can add to ambiance of natural admiration Yogyakarta native village.
In addition, tourists can enjoy jogging rice field track area with beautiful and natural scenery, flowing down the river with clear water. The tourists can also enjoy traditional of food menu such as: Nasi Liwet, Megono and others in shack of dragon fruit plantation area located at the south part.