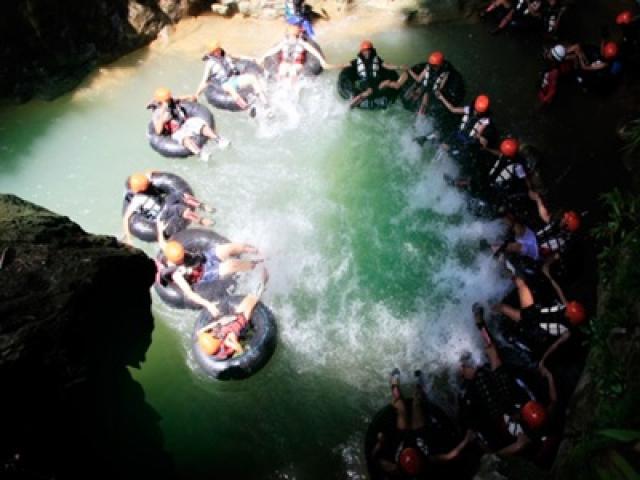 Gunungkidul as arid and barren region but underneath all of that is so rich in caves and beaches. It becomes magnet itself suck and tourist attraction to visit. One of them is challenging tourist cave for laced Kalisuci and it is located in Jetis Pacarejo village, Gunungkidul, Yogyakarta. Kalisuci cave within 60 kilometres from Yogyakarta as quite unique in there is incoming surface streams flowing into the cave to disgorge to Baron beach. Before the water arriving at Baron beach, the river flows through to Glatik cave, Gelong cave, Buriomah cave and finally to Jomblang cave.
The concept offered Kalisuci Cave as special tourist interest by offering activities Cave Tubing. That activity combines exercise with sports torrent down the cave. Travel is adventure vehicle with the tires, to the underground of Kalisuci cave down 500 meters and it is equipped with standard equipment and an experienced field. It has low grade condition of performing cave tubing is very impressive, so the visitor can obtain unique and interesting experience.
The visitor will enjoy views of cave ornaments, natural life dark and art value of cave. In addition to adventure Kalisuci means Eco-tourism Education. Tourists can learn about science of Specology, environment and morphology of limestone. The formation science bio-specology cave life and so on.