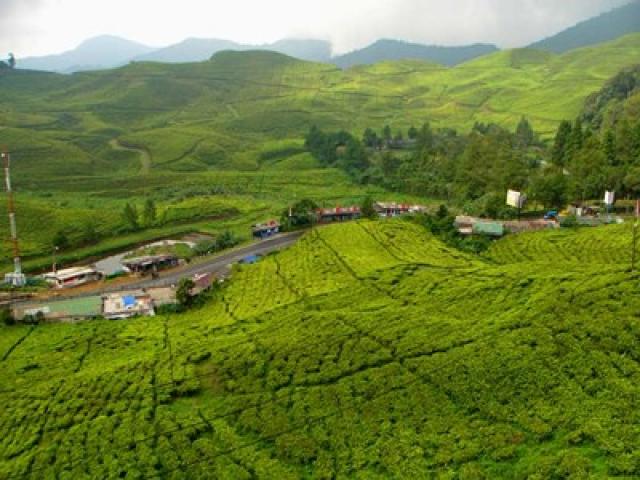 Puncak Pass is highland and surrounding sights and located in Bogor, West Java. It is known as the natural panorama of mountains that stretches wide ranging from Ciawi, Cisarua and Cipanas districts. To get convenience of visiting, bring thick sweater and raincoat as well as condition of highlands often experience unpredictable rainfall. Bogor is very famous of Rain City because of high grade of rainfall.
The highlight is mountainous tourist area included Bogor and Cianjur little town. The area is very famous for domestic and foreigner, known as resting place of resident as well as local tea plantation with nice view surround. The thee plantation was built by Dutch Colonial Government. Now days, the tea plantation owned by PT Nusantara VIII of Gunung Mas. The natural beauty around made President Soekarno amazed it, so he built restaurant with nature peak view.
There is also beautiful place of recreation and eco tourism, including: Gunung Mas Tea Plantation and hang gliding (paragliding). There are some interesting sights, include: Garden Flowers, Indonesia Safari Park and beautiful mosque with the typical architecture of Atta'awun style. There are plenty of villas and hotels, which owned by local people for resting place spot and stay overnight.